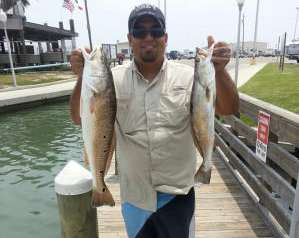 CAPT. BRAD'S FISHING TRIP RATES & INFO:
FULL DAY TRIP:

  (APPROX 6 to 8 HOURS)
1-2 People $500
3 People $600
4 People $700
BOAT CAPACITY: 4 passengers + the captain.  If you have a large group, additional boats and fishing guides can be arranged. Just ask Captain Brad!
OTHER SPECIALTIES INCLUDE:


Anchored Boat Fishing, Wade Fishing, Fly Fishing, Drift Fishing, Surf Fishing, using live bait, dead bait, artificials or lures – fishing for trophy Redfish, nice-sized Speckled Trout, tricky-to-catch Flounder and the tremendous fight of an over-sized Black Drum!
Capt. Brad can accommodate the most experienced anglers as well as the beginner and can provide multiple boats if you have a larger group. He is an experienced tournament fishing captain and has fished all the local tournaments – to include "Babes on the Bay" with much success and for many years running. He is friendly, patient and personable and that is why his customers speak so highly of him and return to fish with him year after year!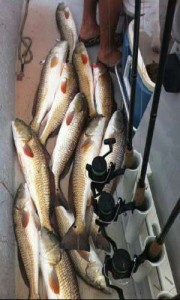 PLEASE DRINK RESPONSIBLY – Captain's Orders!

Tipping the captain for a good day of fishing is most welcome!  Thank you!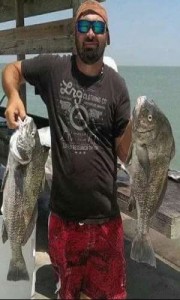 ABOUT YOUR FISHING TRIP:
Depending upon which bay you'll be fishing, your trip will launch from one of the following docks:
Cover Harbor South, St Charles Bay Boat Launch, Goose Island State Park's Dock, Copano State Fishing Causeway Dock, Conn Brown Harbor (Aransas Pass), Port Aransas Marina (just off the ferry landing), Nueces Bait Stand Dock are just some of the locations you may be departing from.
Trips usually board around the 7am hour but times will vary. Capt. Brad will let you know the time and location for boarding!
Boat Capacity: 4 passengers + the captain. If you need more boats, just ask….the captain can accommodate larger groups!
WHAT THE CAPTAIN SUPPLIES:
Capt. Brad will supply the rods, reels & tackle or you can bring your own. He takes care of the choice of bait, but do ask if you have special fishing interests – so that he can plan accordingly. The boat has 2 live bait wells plus a dry storage compartment for your things. He will clean and bag your fish for the trip home and a tip for a good day on the water is always appreciated!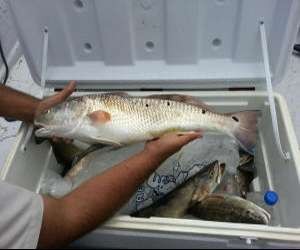 You'll be traveling on his 21ft. Redfish Line by Majek. It is equipped with GPS, Cell Phone and runs with a 2017 Yamaha 150hp motor for a smooth and dry ride! Boat runs shallow or deep – very versatile!
Questions? Please call 361-774-9304!
Safety is always first!
If you have small children fishing with you, it is important that their life vests fit correctly. Approved life vests are available from the captain, but those purchased that fit your child well are preferred. Plus the kiddos will be much more comfortable!
Life vest are required and available for small to large adults by the captain.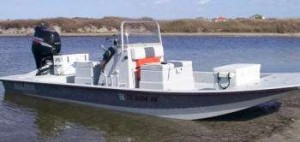 WHAT YOU NEED TO BRING:
You'll need to bring an ice chest with your favorite drinks and snacks, fitted hat/cap, binoculars, sunscreen, light long-sleeved shirt, non-slip shoe wear, your tackle or use the captain's, wading gear or other special items to enhance your fishing experience, polarized sunglasses and a camera to complete the memory!
State law requires that you have a valid fishing license with a saltwater stamp. You must have this license before boarding the boat. These are available at Walmart, HEB and local tackle shops.
Click the TPWD logo to learn more.

FISHING TRIP DEPOSIT:
All trips require a $100 deposit to reserve your trip date.  Mail personal check, money order or cashier's check to:
Capt. Brad Reininger
PO Box 302
Rockport, TX 78381-0302
CANCELLATION POLICY:
The captain reserves the right to cancel a trip due to inclement weather or other factors beyond his control. If for some reason you need to cancel your trip, Capt. Brad will work with you to reschedule your trip dates. Otherwise, a 10 day verbal (phone call) or written notice must be given to Capt. Brad in order to receive a full refund.