NOVEMBER/DECEMBER 2019 FISHING REPORT:
There are plenty of places to stay in nearby towns and cities (Corpus Christi, Kingsville, Sinton and many more.  Call me and I can make some recommendations for you in fact!! 
Fishing has been super fun because the fish are schooling, redfish are gathering in nice groups allowing limits to be pulled in. Drum are doing the same thing as the redfish hanging in tight together making it so easy to bring limits into the boat. Flounder are running but only allowed one with a fishing pole all of November and December then after that it's 5 for a limit. Trout are super productive on live shrimp under corks sometimes along with the redfish and drum. Winter fishing is so awesomely fun with cooler water temperatures and mixed with lower tides you can't help but get your limits of fish, so come join me for your next winter trip!  Thanks and have a awesome holiday season! !
CALL FOR MORE DETAILS AND TO RESERVE! PH: 361-774-9304
Capt. Brad is a USCG Licensed Fishing Captain and a proud member of the Rockport-Fulton Chamber of Commerce!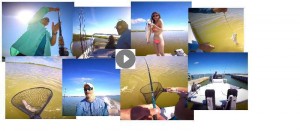 WEEKENDS FILL-UP FAST SO, GIVE ME A CALL AND LET'S SET A DATE.
CALL: 361-774-9304 NOW! 
Fish on My Friends and Thanks for Reading My Fishing Report,
Capt. Brad Reininger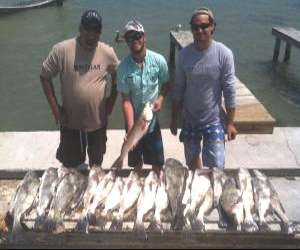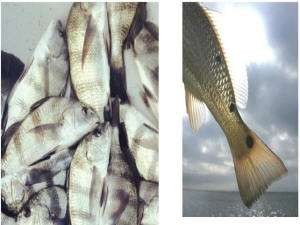 SEE WHAT FUN HAPPENINGS WILL BE TAKING PLACE IN ROCKPORT-FULTON DURING YOUR VISIT!