JULY 2019 FISHING REPORT:
There are plenty of places to stay in nearby towns and cities (Corpus Christi, Kingsville, Sinton and many more.  Call me and I can make some recommendations for you in fact!! 
July is a sunny month so be prepared we hydrating drinks and Summer clothing because the fishing is happening. The trout are hammering the croaker fishing shoreline in deeper drop-offs and shell reefs.  Redfish are pulling the drag chunking live shrimp 🦐, mullet, dead shrimp 🦐, shad, and crab targeting shorelines and shell reefs. Nice schools of drum are bending the poles tossing live shrimp 🦐 and dead shrimp 🦐 working shorelines and shell reefs. Reeling in flounder with live shrimp 🦐, mullet, dead shrimp 🦐, and shad. If you want to join me on an awesome fishing trip catching reds, trout, flounder, and drum call me before that spot gets filled. Have an awesome safe Summer with your family and friends thanks.
CALL FOR MORE DETAILS AND TO RESERVE! PH: 361-774-9304
Capt. Brad is a USCG Licensed Fishing Captain and a proud member of the Rockport-Fulton Chamber of Commerce!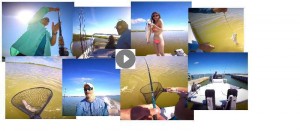 WEEKENDS FILL-UP FAST SO, GIVE ME A CALL AND LET'S SET A DATE.
CALL: 361-774-9304 NOW! 
Fish on My Friends and Thanks for Reading My Fishing Report,
Capt. Brad Reininger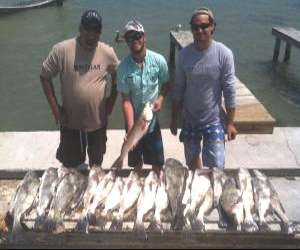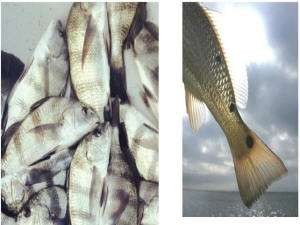 SEE WHAT FUN HAPPENINGS WILL BE TAKING PLACE IN ROCKPORT-FULTON DURING YOUR VISIT!