JANUARY/FEBRUARY 2019 FISHING REPORT:
There are plenty of places to stay in nearby towns and cities (Corpus Christi, Kingsville, Sinton and many more.  Call me and I can make some recommendations for you in fact!!  PH: 361-774-9304
Fishing is awesome with all the cold fronts making the water temperatures drop along with the tide levels, causing all the fish to follow the bait! So you know where I will be fishing… casting toward the drop-offs of channels, shell reefs and shorelines.  I'll be using live shrimp, gulp, and artificial lures to catch limits of trout along with trophy reds. The redfish will be biting in the shallows when you toss a live or dead shrimp, gulp and artificial lures, but remember that fish are sluggish this time of year – so you don't have to jerk the line to get their attention.  Just leave your bait there and they'll get to it!  Drum will be in a lot of the same areas the redfish are – kind of inter-mixed or schooled-up together – and the drum are biting on live shrimp, dead shrimp, and gulp. Flounder are liking the same areas as well and you can use a jigging live shrimp, dead shrimp, gulp, and artificial lures for these fish as well!  It's a cornucopia of fish going on here in the RockPort-Port Aransas areas, so  book a winter fishing trip thanks and come see what I mean!  Have a awesome New Year!
Capt. Brad is a USCG Licensed Fishing Captain.  CALL:  361-774-9304
Thanks to everyone who so generously donated money, food, supplies and much needed water – God Bless All!
Capt. Brad is a member of the Rockport-Fulton Chamber of Commerce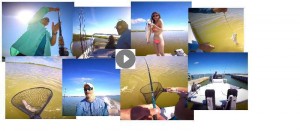 WEEKENDS FILL-UP FAST SO, GIVE ME A CALL AND LET'S SET A DATE.
CALL: 361-774-9304 NOW! 
Fish on My Friends and Thanks for Reading My Fishing Report,
Capt. Brad Reininger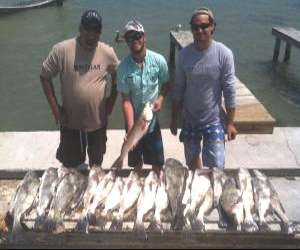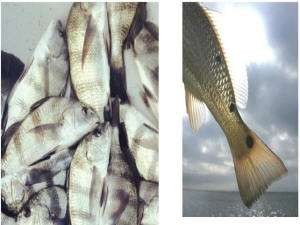 SEE WHAT FUN HAPPENINGS WILL BE TAKING PLACE IN ROCKPORT-FULTON DURING YOUR VISIT!